Construction of a production line at the Fond des Vaulx quarry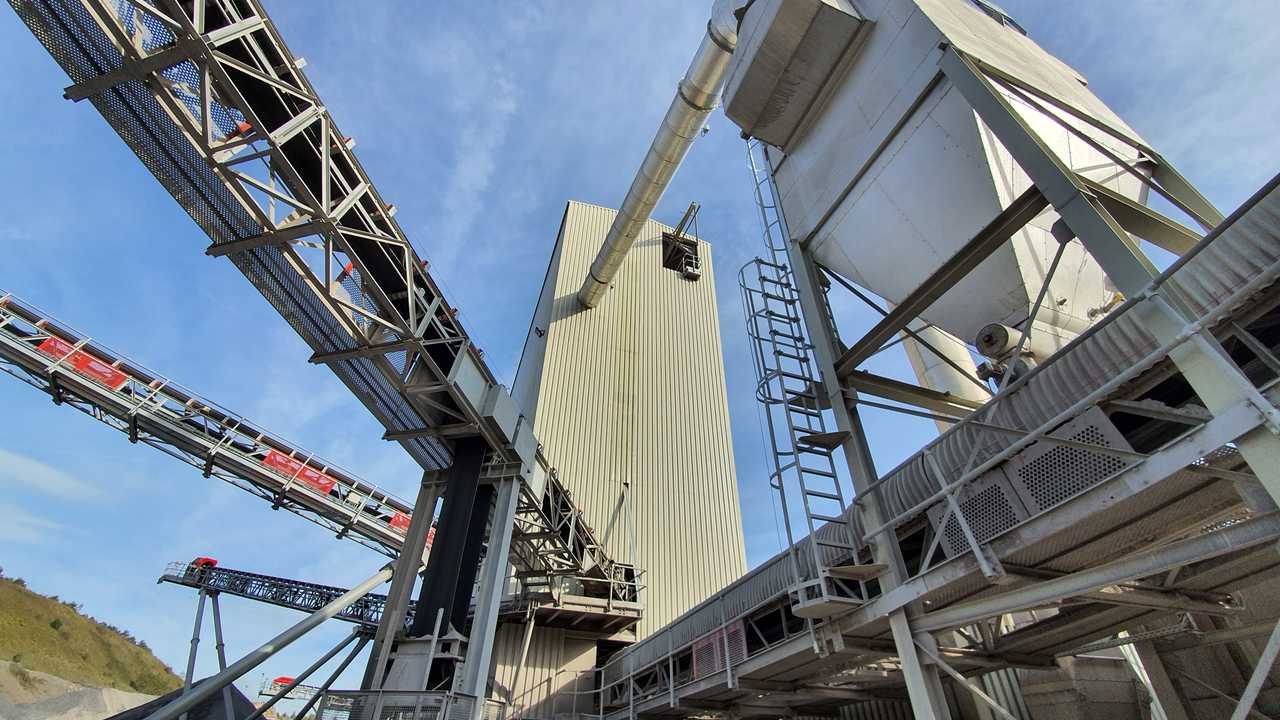 Client name : LES CARRIERES DU FONDS DES VAULX SA
Realisation date : 2018
Collaborations :
Environmental advisor : Bertrand MARISSIAUX
Principal constructor : SANDVIK
Civil engineering : COLLEAUX SA
Filler fine separation : ATELIER DELBEQUE
Electricity : RONVEAUX SA
Construction of a production line (quarry)
In 2017, the Fond des Vaulx quarry contacted CONVERGENCES to help them achieving a major challenge : achieve a new production line for the quarry within a short period of time, while allowing the existing facilities to continue operating as long as possible, and by coordinating specialized companies of several different nationalities : French, Spanish, German and obviously Belgian.
The challenge was met thanks to an effective collaboration between all the partners : ater 8 months of construction, the new factory was operating at full speed.
The project has also made it possible to rethink several key environmental aspects for this type of activity : the various buildings and conveyors have been covered for better management of noise pollution for residents, dust, and an almost total reduction in the production of sludge.
Project budget
12.000.000€
Our missions
Project Management

Architecture

 

Coordination Security-Health