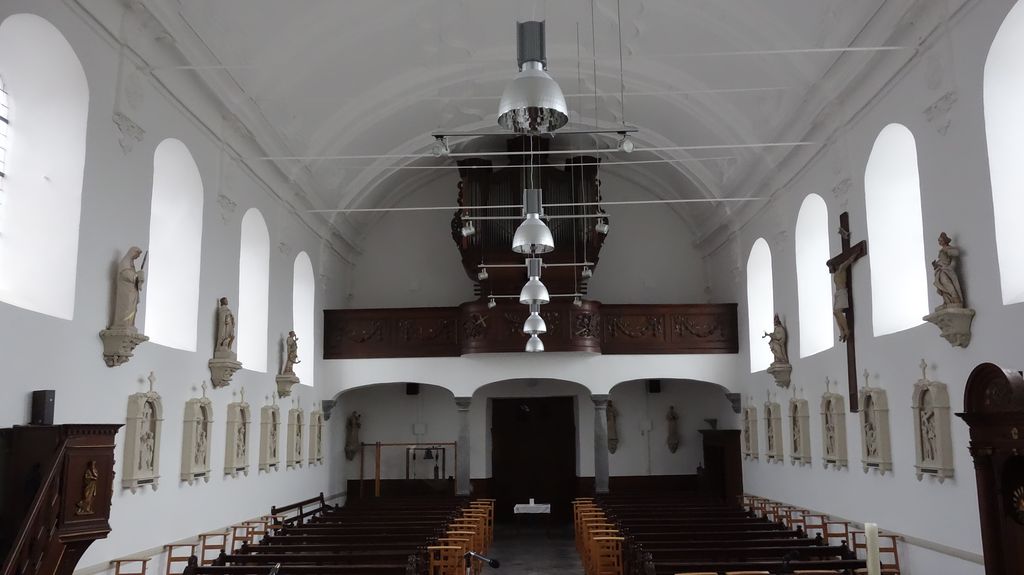 Client name : ADMINISTRATION COMMUNALE DE BLEGNY
Realisation year : 2018
Collaborations :
General enterprise : BAJART
Renovation of the interior of the church of Saive
This phase follows a firs intervention which targeted the exterior of the monument (roof and exterior masonry).
The second phase therefore only concerns the inside of the church and envisages the fllowing works :
Restoration of the vault : it presents significant risks of stability and is currently covered. The partial replacement of its frame is paanned, as well as the complete replacement of the vault.
Restoration of decorations, moldings,… walls and vault ;
Restoration of the rood screen railing ;
Restoration of the sacristy furniture and cleaning of the altars ;
Replacement of the electrical installation and work to bring the heating into conformity.
Project budget
505.626,64€
Our missions
Architecte / Coordination Security-Health