Particular house in Aywaille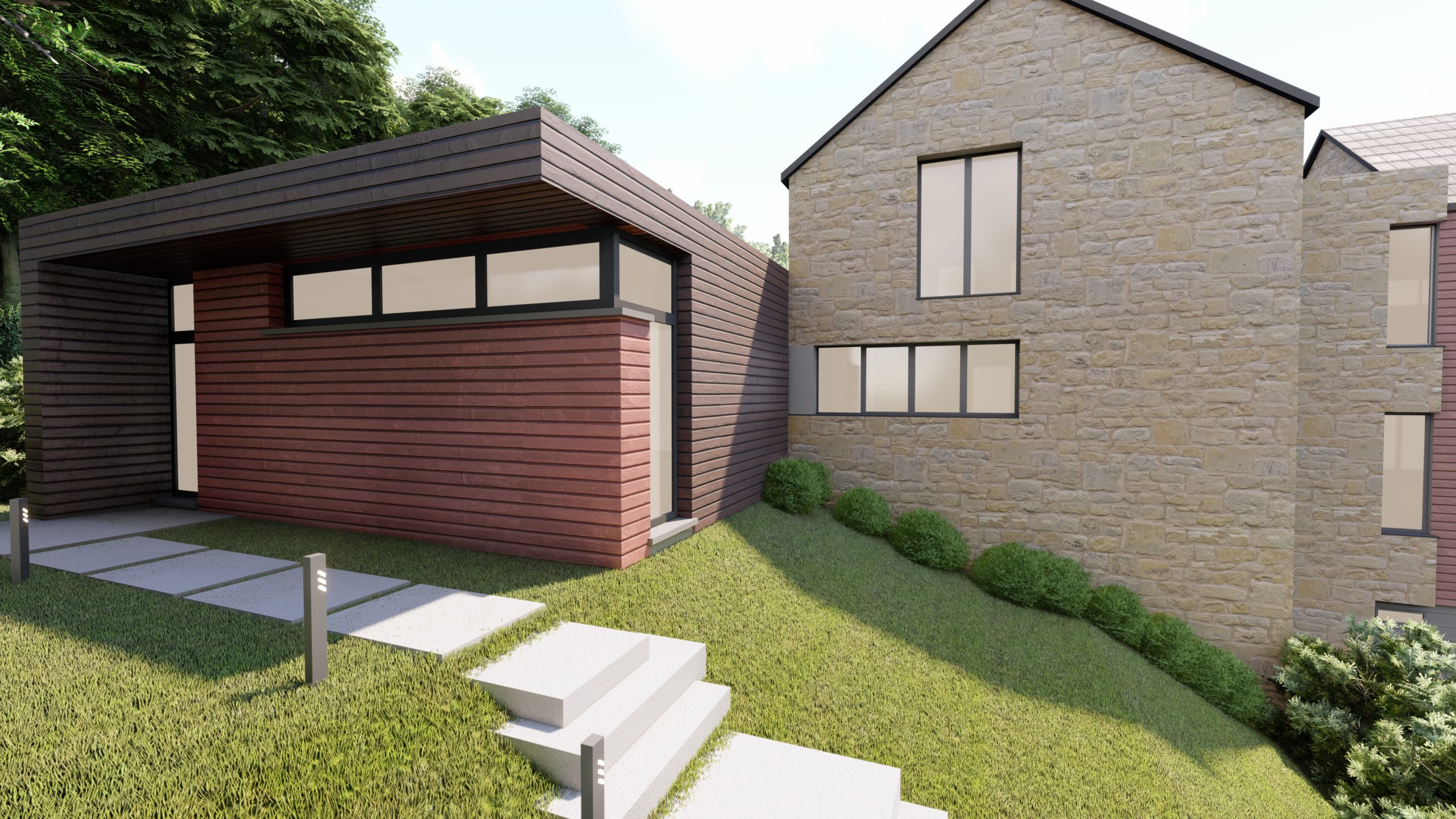 Client name : Particulars
Realisation year : 2021
Realisation of a famiy house extension
The project consists of building an extension including a private sports and wellness area to the existig single-family home.
The program includes :
A sport / wellness area
A sauna
A bathroom
A storage space
The volume to be built is integrated into the natural terrain, respecting its slope. The extension will be located at the rear of the existing dwelling and will run allongside the existing terrace and swimming pool.
Project budget
Between 50.000 and 60.000€
Our missions
Architecture / Coordination Security-Health