Particular house in Esneux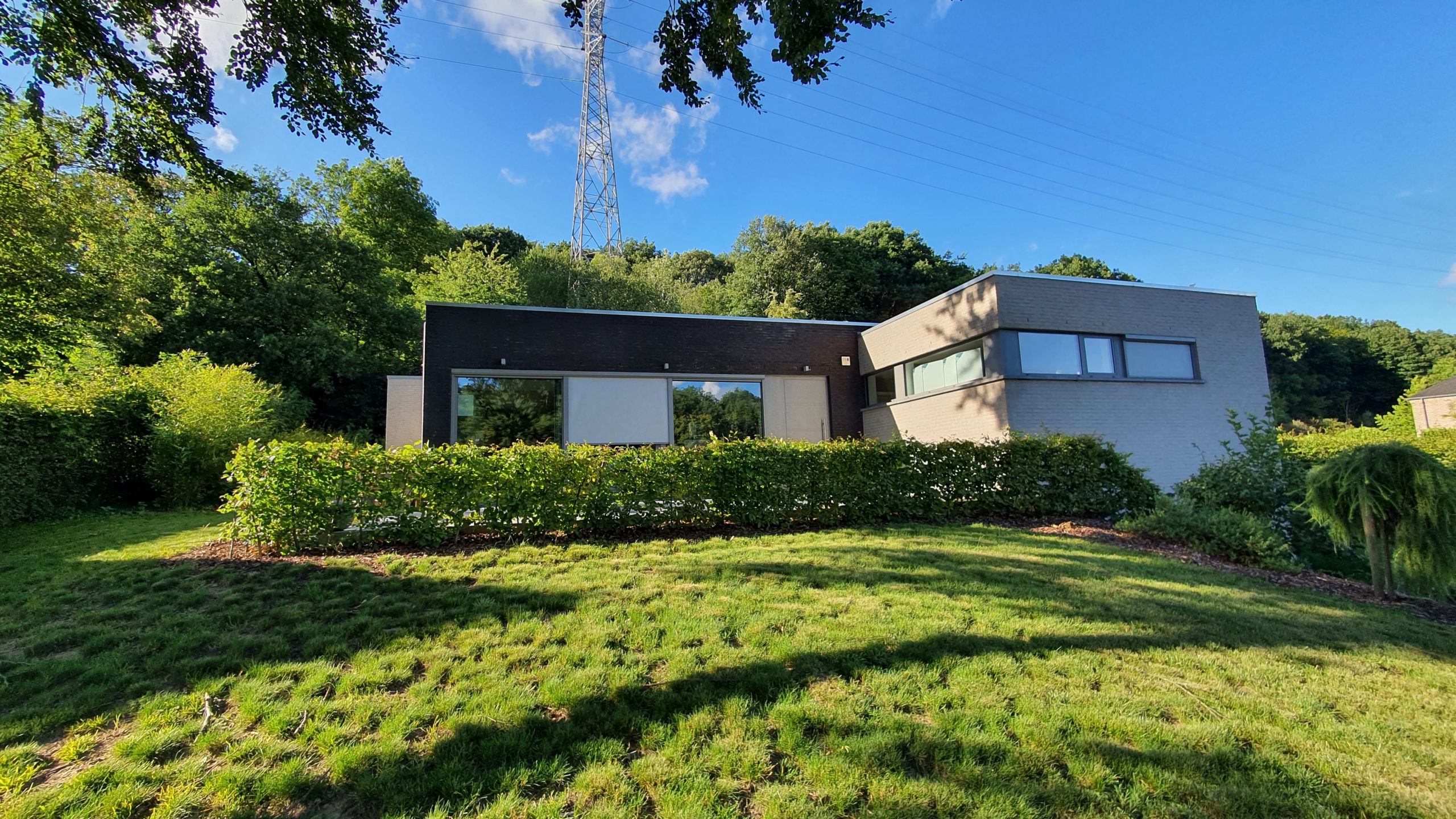 Client name : Particulars
Realisation year : 2011
Collaborations :
Structural work : Daniel STOFFELS SA
Aluminium frames : Menuiserie Alain ROSEN
Interior joinery : Menuiserie Alain ROSEN
Construction of a low energy house
Built in 2011, this particular project has several specific aspects. Especially, it is not a new construction, but a transformation.
The initial house, a bungalow built in 1967, was completely demolished, keeping only the cellars and the garage, to be rebuilt on the same outer perimeter.
The building has a large open living room of 70m², 4 bedrooms and 2 bathrooms.
Although the permit was obtained just before the start of the BEP regulations, the construction is very efficient : 20cm of polyurethane insulation on the walls and roof, 12cm on the ground and tripled glazed aluminium frames. The house is also equipped with double fow mechanical ventilation with heat recovery and thermal solar panels for domestic hot waters.
Our missions
Architecture / Responsible BEP
Coordination Security-Health