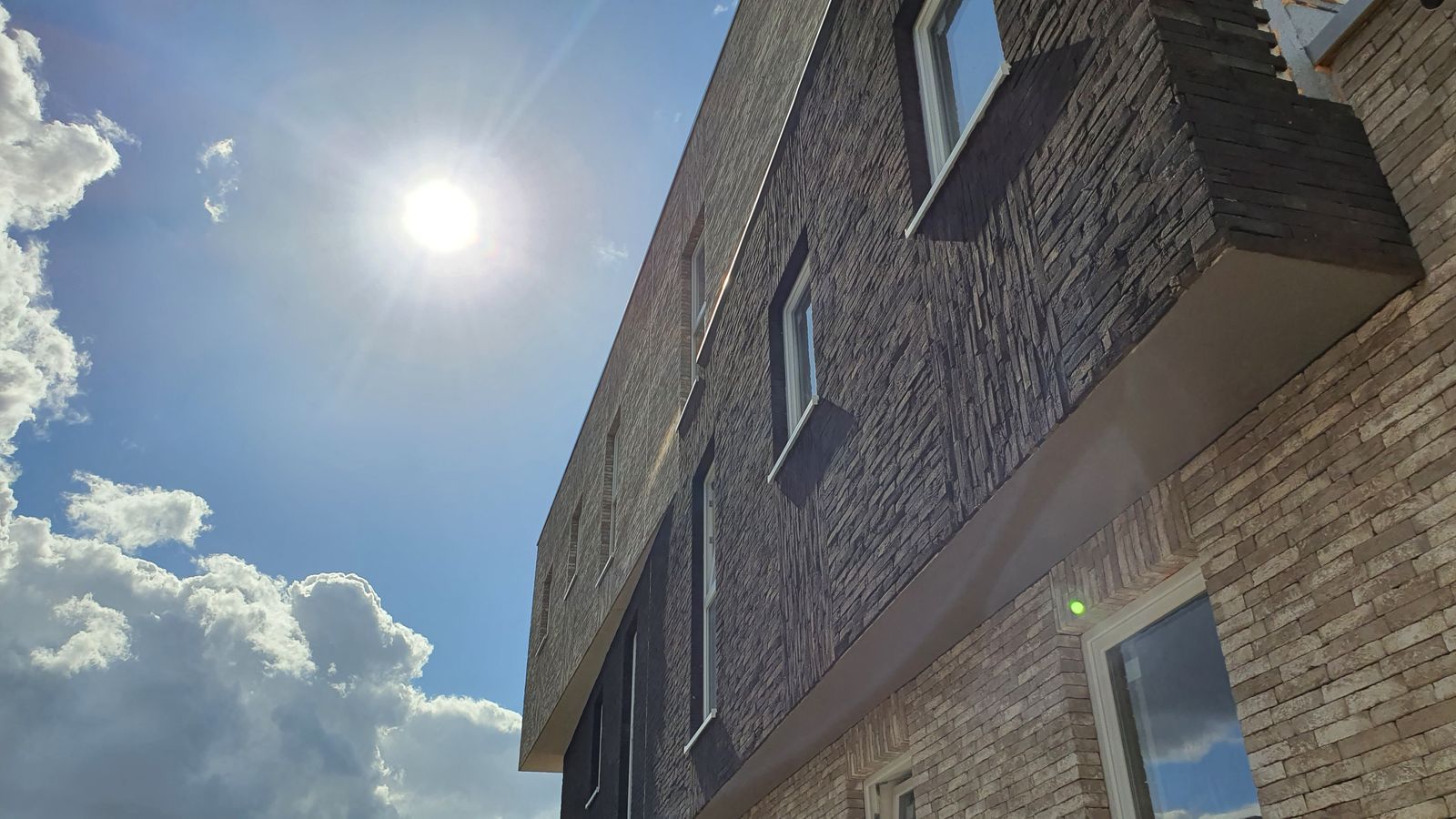 Client name : PROMOTIONS IMMOBILIERE DE LA ROSE
Realistaion year : 2020
Collaborations :
Constructor : GIC SA
Roofing : D'HEUR & Fils SA
Electricity : Entreprises KENENS SPRL
Heating-Sanitary-Ventilation : DM SYNERGIE SPRL
Construction of an apartment building
The residence is articulated at the corner of two streets close o the IFAPME training center in LIEGE.
It consists of 6 apartments with parking spaces, including a magnificent 140m² penthouse, enjoying an almost 360° panoramic view of the heights of LIEGE and SAINT-NICOLAS.
The conception of this building was a real challenge : it is indeed located in a very steep street, and the work area was limited to its simplest expression.
Each floor is offset from the lower floor, making it posible to create atypical volumes which constitute the most striking characteristic of this project.
Very efficient in terms of energy savings, each apartment has a BEP A label, and is equipped with a consending boiler and double=flow mechanical ventilation.
Our missions
Architecture / Responsible BEP Coordination Sécurity-Health