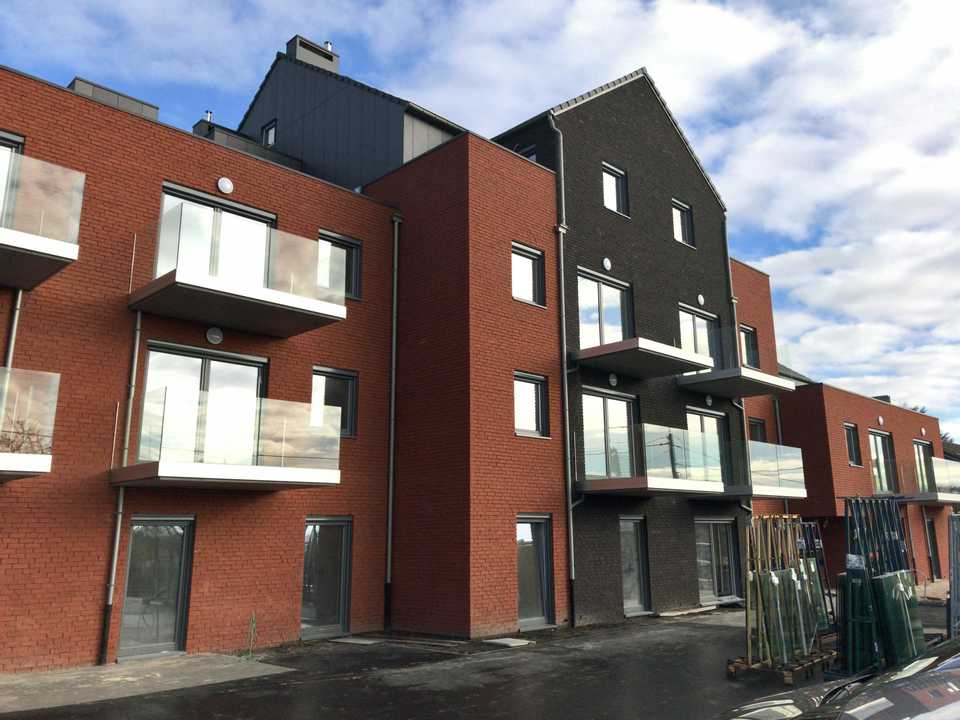 Client name : SERENETY CONSTRUCT SA
Realisation year : 2018
Collaborations :
Constructor : GAZON-SCHOONBROOD SA
Electricity : ELR SA
Heating-Sanitary-Ventilation : HOLLANGE SPRL
Construction of an apartment building
Located in the Municipality of SOUMAGNE, the residence is located a few hundred meters away from the bustling and merchant city-center of FLERON.
It consists of 19 apartments with outside parkings, and has a rare characteristic : all apartments are accessible by exterior walkways in washed concrete. This allows both to reduce the common maintenance costs for the occupants, but above all to ensure that almost all the apartments are through, with a terrace with exceptional views of the surrounding countryside.
Very performant in terms of energy economy, each apartment has a BEP A or B label, and is equipped with a consdensing boiler and double-flow mechanical ventilation.
Project budget
2.200.000€
Our missions
Architecture / Responsible BEP
Coordination Sécurity-Health