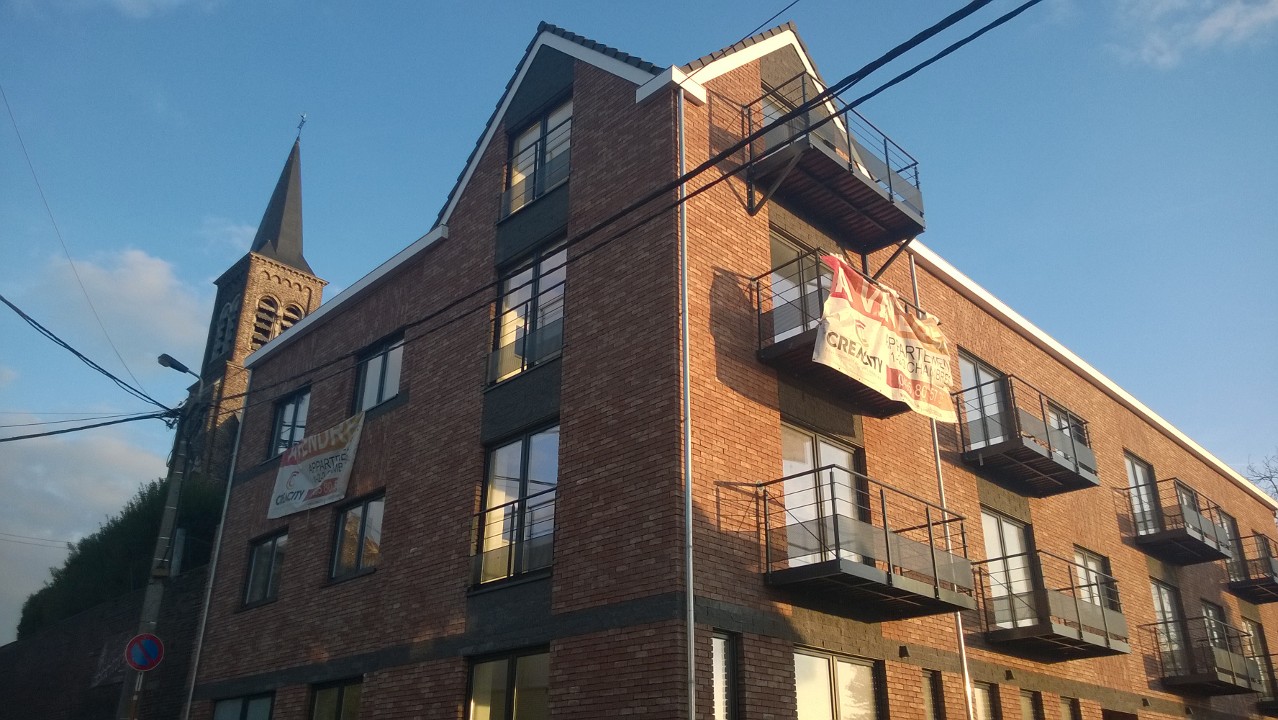 Client name : PROMOTIONS IMMOBILIERES DE LA ROSE
Realisation year : 2013
Collaborations :
Constructor : GAZON-SCHOONBROOD
Roofing : Olivier HORLEZ
Construction of an apartment building
The residence is located on the heights of SAINT-NICOLAS.
It consists of 11 apartments with parking spaces, including a magnificent 130m² penthouse, enjoying a breathtaking view of the Meuse valley.
Very efficient in terms of energy savings, each apartment has a BEP A label, and is equipped with a condensing boiler and double-flow mechanical ventilation.
The building also presents an unusual feature, the apartments are in fact served by an exterior metal passageway, greatly reducing the common areas of the condominium.
Project budget
1.050.000€
Our missions
Architecture / Responsible PEB Coordination Security-Health