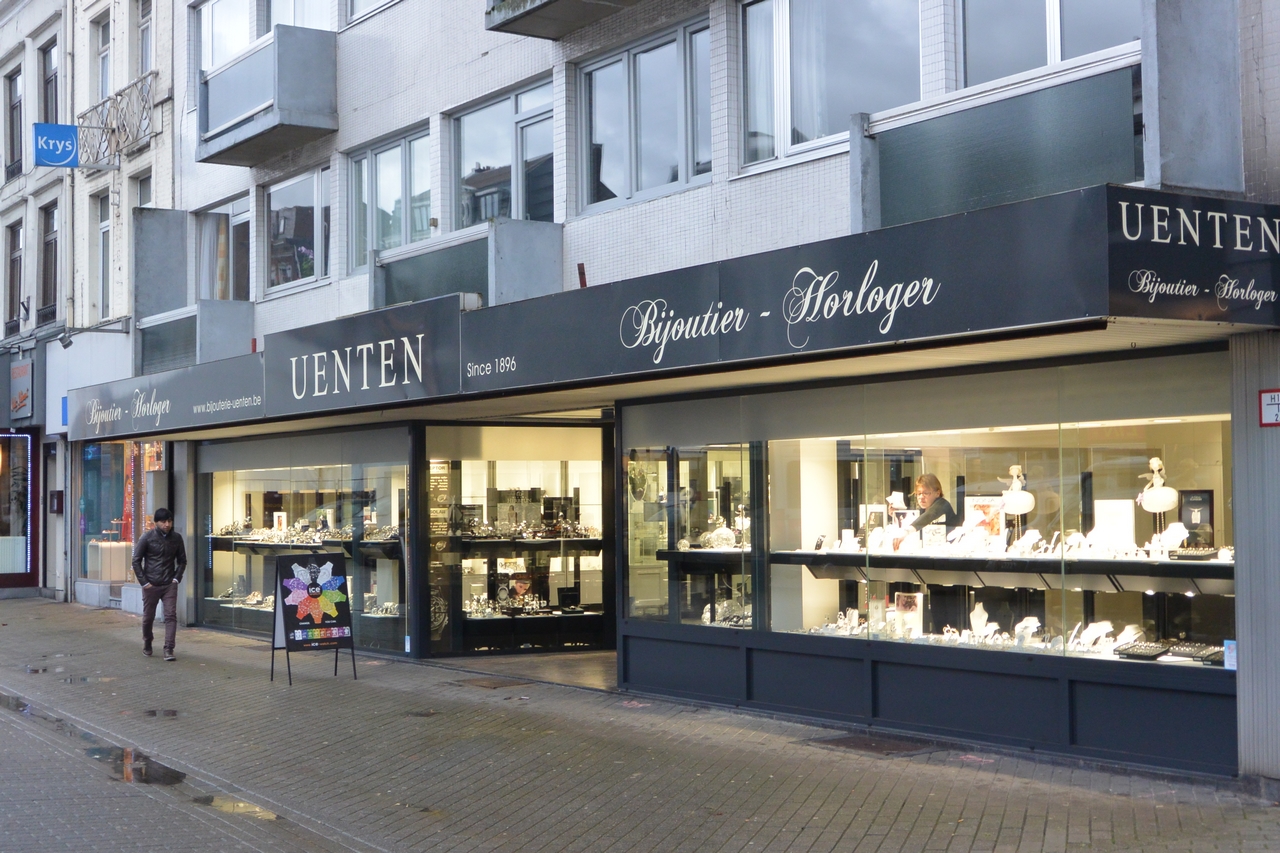 Client name : BIJOUTERIE UENTEN
Realisation year : 2014
Collaborations :
Heating / Air-conditioning : Air Ambiance SA
Floor tiling : PALOMBO L. & T. SPRL
Transformation of a shop
Historically located for several generations in Crapaurue in VERVIERS, the UENTEN Jewelry store ahs taken the option of moving its various stores grouping them under the same brand in a round floor located more in the city center, Place du Martyr.
The old business was a household appliance business and the fittings had to be completely redesigned, taking into account the specificities and safety measures specific to a jewelry store. Like any commercial project, the completion time was a real challengre, since the work was completed in just 8 weeks.
Project business
250.000€
Our missions
Architecture / Project Management / Coordination Security-Health